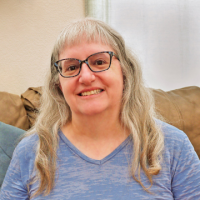 S. Lynn Helton
Fantasy, Children's
S. Lynn Helton lives in the foothills of the Rocky Mountains, U.S.A., with her family and a water-loving Manx-mix cat. Lynn writes fantasy novels and children's books. Currently, she's working on more books in her Wild Heritance fantasy series, a different fantasy series, and a new children's picture book.

When not writing, Lynn enjoys camping and hiking, playing games, crafting, and reading (various genres, but fantasy and science fiction are favorites).
Two roads diverged in a wood and I - I took the one less traveled by, and that has made all the difference.
Robert Frost